Super Special! Eye Support Plus provides high amounts of lutein, Zexanthin and Bilberry in addition to high amounts of alpha lipoic acid and milk thistle to benefit health of the eyes and aid improving vision.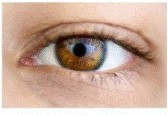 Supplement Facts
Serving Size 1 Veggie Cap Servings per Bottle 60 veggie caps
Amount Per Serving
Lutein 25mg; Zeaxanthin 4mg; Alpha Lipoic Acid 100mg; Bilberry Standardized Extract (providing a minimum of 25mg Anthrocyanosides) 100mg; Milk Thistle (seed) Standadized Extract (providing a minimum of 80mg Silymarin) 100mg.
Other Ingredients: Rice Powder and Vegicaps Ingredients: Vegetable Cellulose, Glycerin, and Water.